Looking for Digital Resources to Address Emotions and Teach Coping Skills to Kids?
The Virtual Calm Down Kit gives you all the tools you need to teach coping skills, address big emotions like anger and fear, and work through behavior issues (even if your sessions have to be online!)
Now only $79
$32
Does this sound like you?
>> You are worrying about how you will hold kids' attention over virtual sessions when they are already overloaded with screen time
>> You are struggling to find digital resources and worksheets that don't require kids to print anything off
>> You are tired of spending hours searching for CBT tools that really engage kids and help them work through their emotions and behaviors
>> You are exhausted and overwhelmed with learning all of these new systems and models for meeting with kids and can't even imagine having to learn and implement one more new skill into your repertoire right now.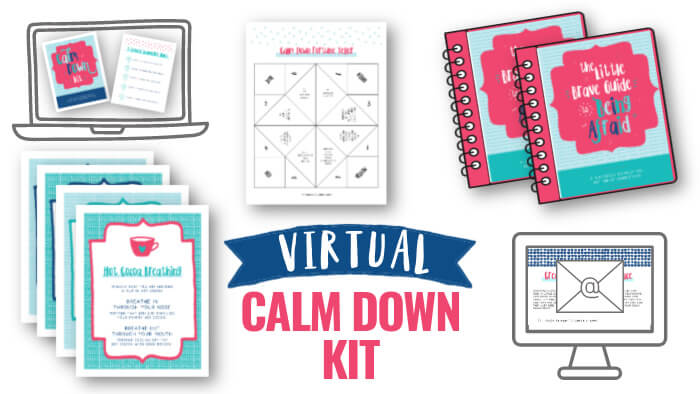 What if you had a library full of resources to use with kids no matter the setting – virtual or in-office?
That is exactly why I created the Virtual Calm Down Kit – because I want you to have the resources you need to make virtual counseling or classroom sessions easy for you and your families. (Even the kiddos who need a little extra help when it comes to managing their emotions and behaviors.)
Get the tools you need to teach coping skills and behavior management in an online environment.
Normally $79 Now Only $32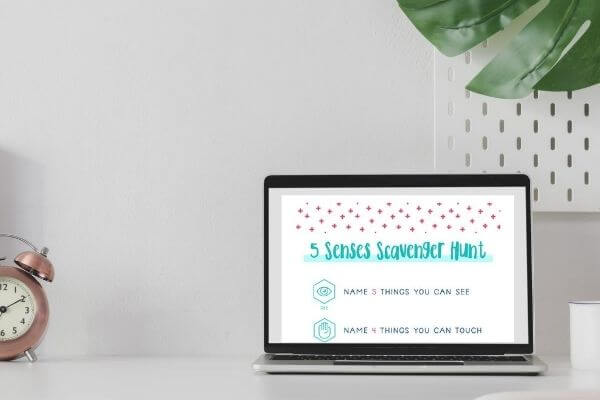 Worksheets, Calm Down Tools, Posters, and Fun Bonuses
• Digital Deck of Calm Down Cards
• Deep Breathing Poster Set
• The Brave Guide to Anger Pro Edition
• The Brave Guide to Being Afraid Pro Edition
• Bonus: Coping Skill Fortune Teller Printable
• Bonus: Calm Down Corner Ideas Checklist for Parents
The Virtual Calm Down Kit
Tools to help you teach coping skills and behavior management to kids
One of the biggest issues you're facing is that you are overwhelmed with all of the changes that you have had to make to your space. Most Calm down kits for classrooms and therapy offices are great, but not always fool-proof. You need easy, practical tools that require minimal effort but offer huge benefits for you and your students.
Right now, you're struggling with finding flexible ways to help kids who are struggling with emotional or behavioral issues in the midst of all of the added stress they are facing.
You also really want all of your kids to do well in therapy – even if they struggle with common issues like getting frustrated easily, giving up, paying attention, feeling anxious about trying new things or controlling their disruptive behaviors during your time.
IMAGINE IF…
You had a pocket full of tools to address all of those issues that keep coming up in session after session these days. Tools that were easy to use and really worked!
Let's make those possibilities a reality – Buy the Virtual Calm Down Kit now to ensure that you have the resources you need to address your students' social and emotional well-being in a digital environment!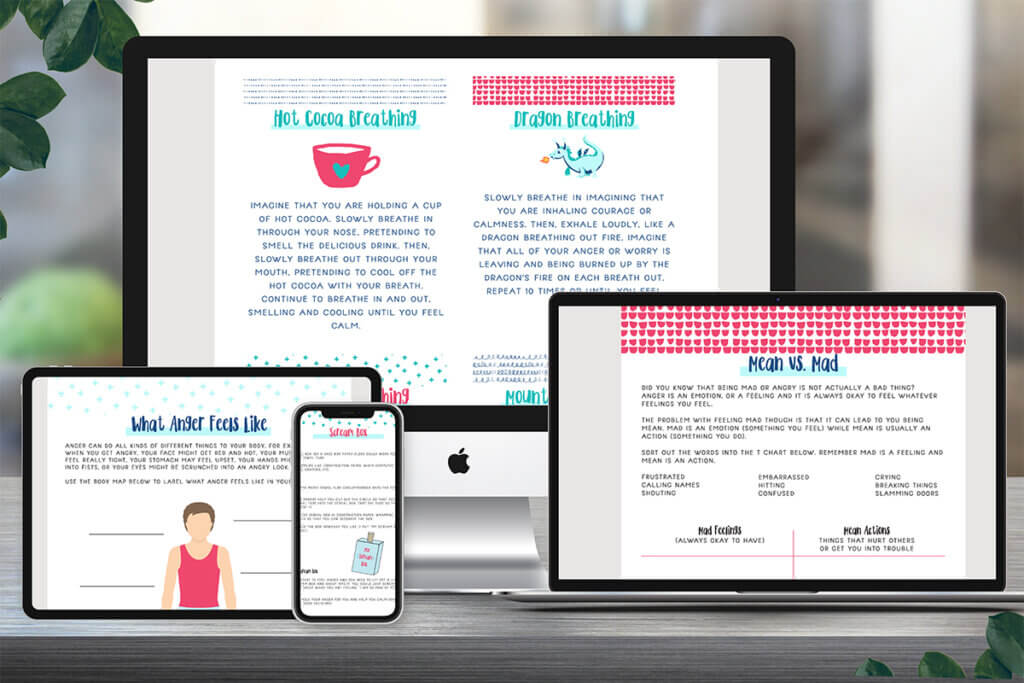 $̶79
Buy Now and Save
$32
So… why am I sharing this kit right now?
Hi there! I'm Ruth Song
I'm a mental health focused parenting coach, a Master's Level Counselor, a Licensed Elementary Teacher, a mom, and a foster parent. I help parents, educators, and counselors find easy and fun ways to help children express and manage their emotions.
The idea for the virtual calm down kit came to me through a question that I had recently…
I had been contemplating these unprecedented and uncertain times where we are all coming to terms with the new normals of "meeting" virtually and spending hours online…
…and I have been getting more and more concerned about the serious social and emotional setbacks due to the isolation so many children are currently facing.
So I asked myself…
How can I give educators and counselors the coping skills tools that I know will help kids in this time, in a way that is easy to use and accessible, in a virtual setting?
I knew that many of the tools we commonly use to help kids manage their emotions and behaviors don't translate very well into online sessions…
I knew that our teachers and counselors needed tools that seamlessly shift between online and in person given the uncertainty of the months ahead…
And I knew that the tools needed to require minimal effort and/or instruction given the challenges of meeting online…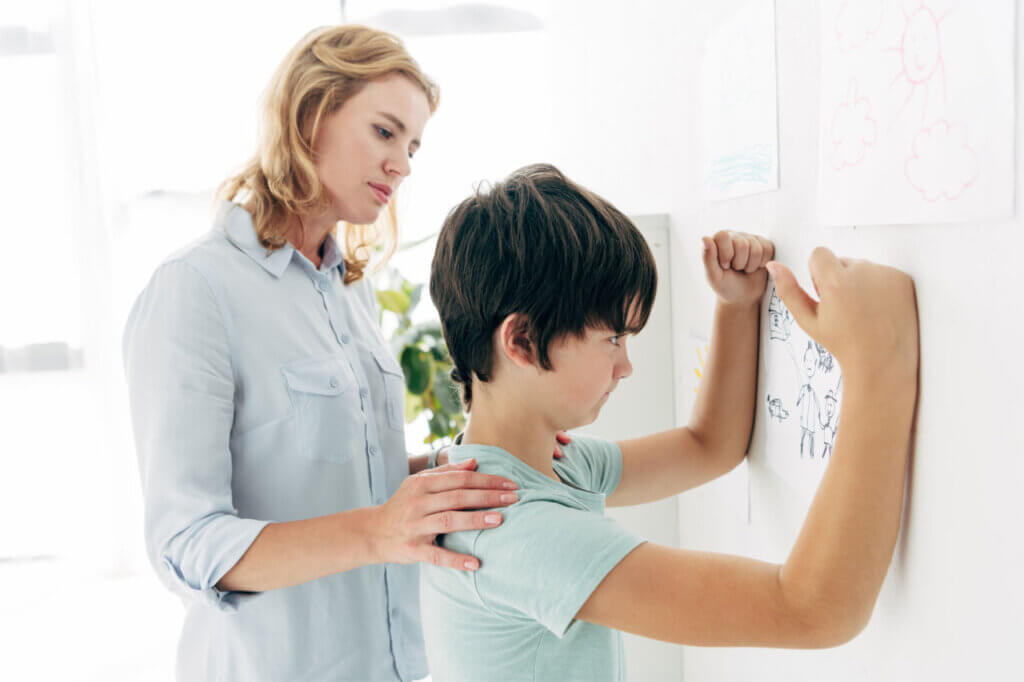 The tools inside the Virtual Calm Down Kit are the same tools that I use every day with my own kids, and that my clients use with their students inside schools and counseling offices. They are just tweaked to be digital-friendly including:
no need to print anything out – everything can be filled out on the screen.
no need for lengthy lessons on how to use the tools – I have chosen the easiest and most fun options available!
no need to learn new software or systems – all files are provided in .pdf format to view inside a browser window, adobe acrobat, or even Google Classroom.
plus the tools are not device specific – whether your client is using an iPad, a desktop PC, or their parent's cell phone, they will be able to open and use all of the tools and worksheets.
Take a Peek Inside at All the Resources You'll Get!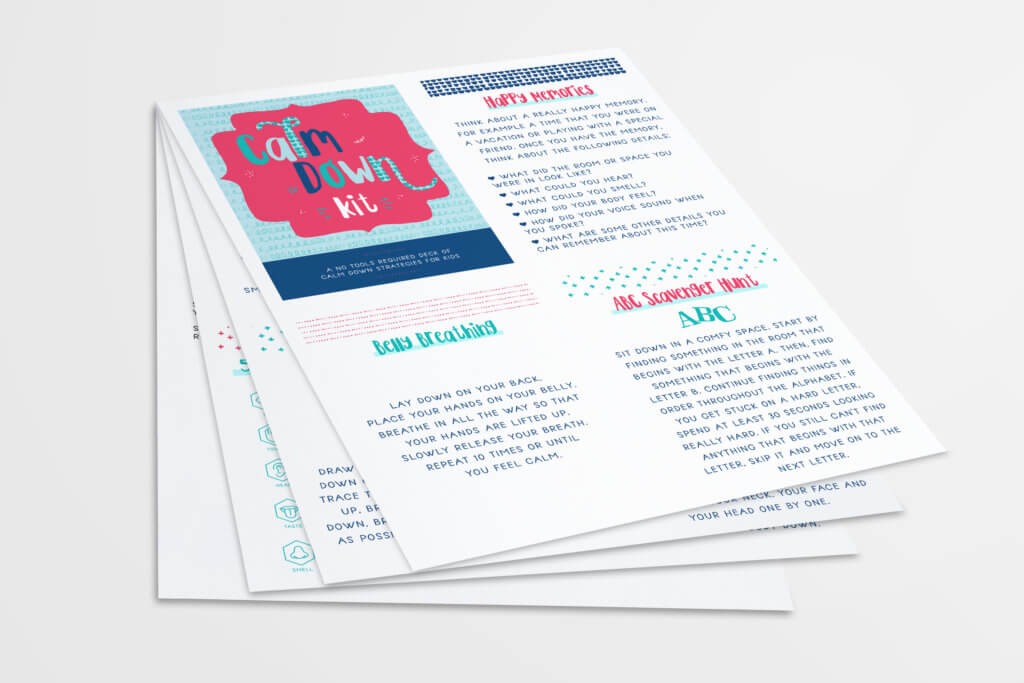 Calm Down Cards Pro Edition
A digital deck of 11 Kid-Friendly Coping Skills that don't require any special tools or resources. Provided in 2 formats – one that is printable and will allow your kids to make a calm down deck to use at home and one that is individual files for use in session.
Value: 16.99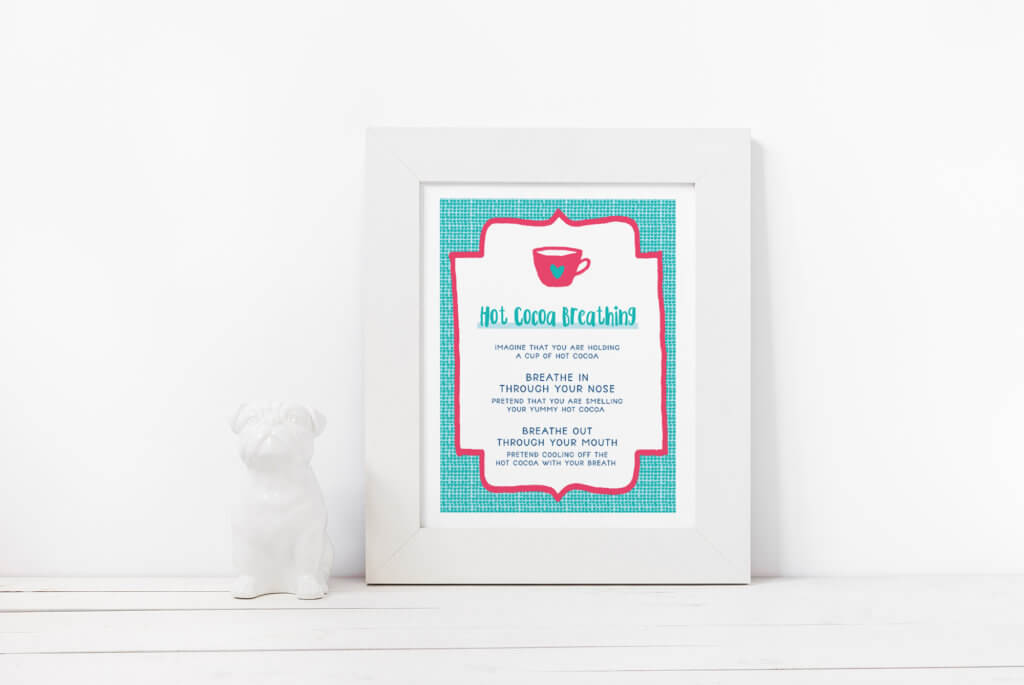 Deep Breathing Posters
4 Posters that are perfect for screen sharing, and cute enough to incorporate into your background set-up for a subtle reminder to your kids. Or, email these files to your families to use at home.
Value: 6.99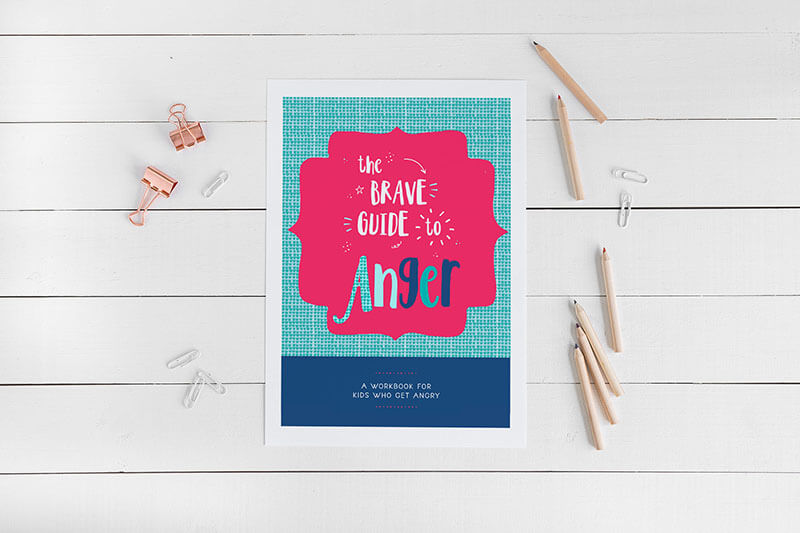 The Brave Guide to Anger Pro
A digital workbook that has 18 separate activities, worksheets, crafts, and exercises that help children explore, express, and manage their anger. The workbook is designed to be used independently or together and can easily be given as individual worksheets or as a whole workbook. These activities will give you many options for helping kids express and manage their anger.
Value: 24.99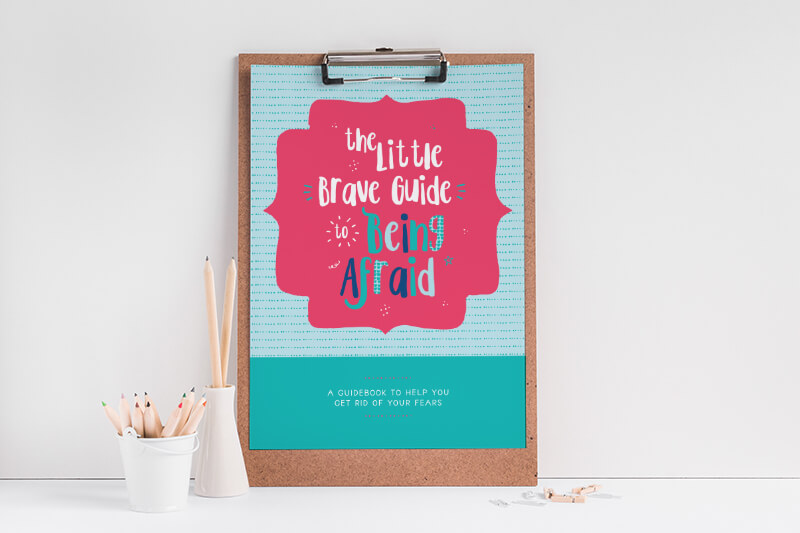 The Brave Guide to Being Afraid Pro
11 individual activities, worksheets, exercises, and art projects that help kids identify their anxious thoughts and behaviors and overcome fear that is holding them back. Use the worksheets for therapy sessions, as an in-the-moment calm down tool, or as an at-home independent workbook for your kids to do with their parents.
Value: 19.99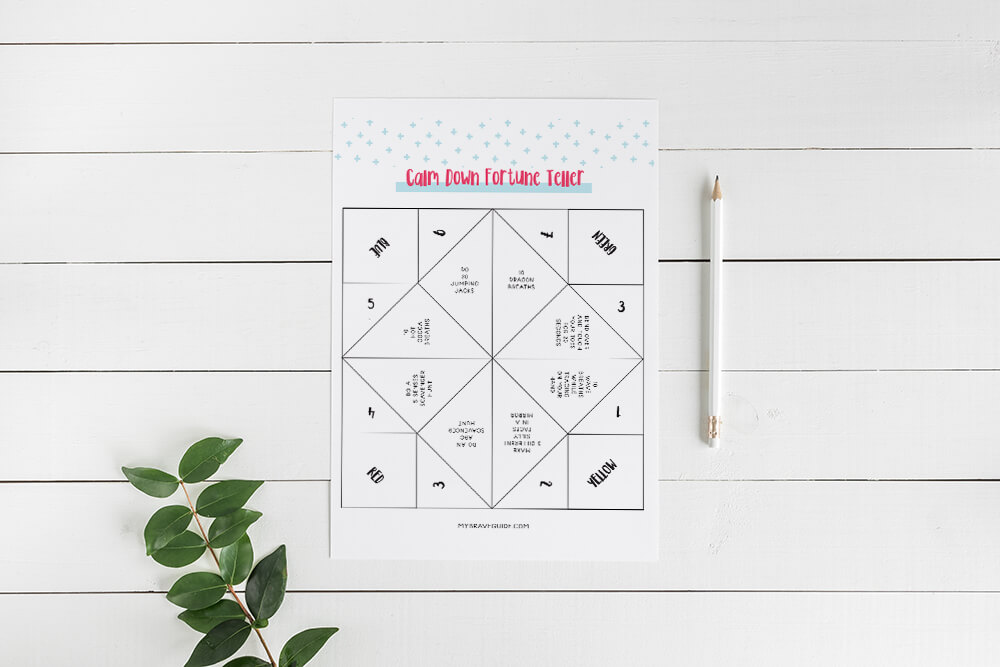 BONUS: Coping Skills Fortune Teller
A fun and useful coping skill tool that your kids will have fun making and using.
Value: 4.99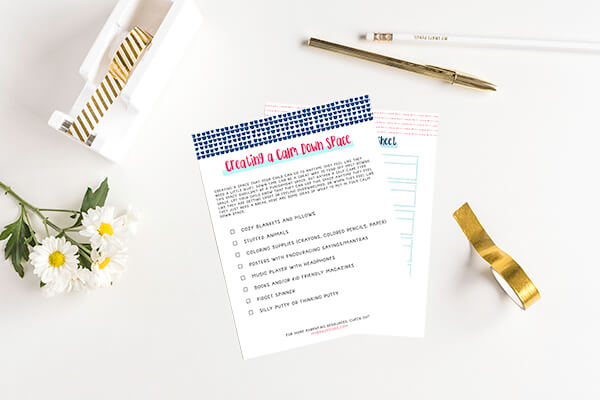 BONUS: Calm Down Space Checklist
Digital at Home Calm Down Corner Ideas Checklist for Parents – Encourage your families to create calming/self-regulating spaces at home to support the use of coping mechanisms that you are working on in session.
Value: 4.99
The Virtual Calm Down Kit
Total Value $79
$32
Common Questions
Can I print/make copies/email or otherwise distribute these tools to my kids?
Yes! All of the products included in the Virtual Calm Down Kit include the license to reprint, email, copy, and distribute to any and all of your kids and parents. If you would like to share any of these resources outside of your therapy clients – please inquire for additional licenses/special pricing.
I am not very tech-savvy – what do I need in order to use these files?
All of the files come as PDF's that can be read in a browser or with acrobat reader which is a free software that is already included on most devices. No other software or tech skills required – just click to open and use! You can also import any of the files into your Google Classroom for ease of use. Plus, the files are not device specific and can be used on a PC or Mac, on a computer, tablet, or phone.
Can I use these tools in other settings that a virtual therapy session?
Yes, please feel free to use these tools in any way that would be helpful to you and the kids you serve! You have access to all of the files for digital use or for printing. They are great resources for in-office sessions as well!
How should I use these tools in my virtual sessions?
Most of the items in the Virtual Calm Down Kit are extremely versatile and can be used in a number of ways including:
>> Use just about any of the worksheets in the Brave Guide to Anger or the Brave Guide to Being Afraid as a teaching tool to work through specific issues, emotions, and/or behaviors.
>> Pick a different Calm Down Card as part of your regular welcome routine and practice together at the start of each session. (Starting your sessions with coping skills helps kids learn to regulate their thinking and behaviors!)
>> Provide kids with worksheets or calm down cards as needed when faced with disruptive or difficult emotions or behaviors. (This can be especially helpful for kids who have working parents that are not available to help calm them and keep them on task during the day.)
>> Print out the Deep breathing posters and hang them behind you for your sessions. You can also insert the posters into a google slide or share your screen in a zoom meeting as a placeholder while you wait for kids to log in.
>> Have your kids print out the coping skills fortune teller and fold them together. Then, allow them to use it anytime they need a calm down tool at home! (You can also have kids make their own fortune teller based on the PDF if they don't have access to print the file!)
>> Encourage your parents to set up calm down spaces at home for their kids to use with the BONUS Calm Down Corner Ideas Checklist. Email this list out to give your parents ideas for easy and cost-effective calm down tools they can give their kids at home!
Do the worksheets need to be printed or can my kids fill them out digitally? (Many of my kids don't have access to printers)
I have designed all of the worksheets within the Brave Guide to Being Angry (Professional Edition) and the Brave Guide to Being Afraid (Professional Edition) as fillable PDFs. You will also receive 2 versions of each Workbook – 1 file as a complete workbook, and 1 file as the individual pages so that you can choose whether to give the activities and worksheets out one by one or as a whole. All files can also be print if you so choose.
What grade/age are these tools appropriate for?
These tools will work best for 2nd – 8th grade students who are able to read and write. Although, you could use them with younger or older kids depending on their level of maturity and specific needs.
What if I am not happy with the kit, can I return it?
Unfortunately, due to the digital nature of this product, I am not able to offer refunds once you have downloaded the files. If you have any difficulties accessing or using the resources, please don't hesitate to reach out – I want you to be successful using these tools with your kids!
Do I have to be a counselor to use these tools?
No! This kit works for teachers, school counselors, mental health professionals, behavioral specialists, and even home-school parents!
Who is the Calm Down Kit For?
Child and Adolescent Therapists – whether you are just starting out or are a counseling veteran, this year is bound to present unique challenges as we look at spending at least some of the year in a virtual environment. These calm down tools are already optimized for virtual use and will allow you the ability to pull them out and use them quickly and easily!
School Counselors – trying to help your students in a virtual setting has presented some interesting challenges! These worksheets and tools give you fun activities to get the relationships rolling! They also offer you really practical resources that you can provide to the teachers at your school, to your students' parents, and to the administration.
Teachers – while this kit is aimed at the mental health field, it is also an excellent option for virtual teaching. Use the tools to address behavior issues, teach your students to use coping skills, and help them navigate the frustrations that are bound to arise with all of the new and challenging skills they are being asked to master this year.
Home School Families/Pods – These tools are so easy to use that you don't need any fancy degree or education to be able to reap the benefits with your kids! Hang the deep breathing posters on your walls, print off the calm down cards and place on your children's desks, and use the worksheets as social/emotional learning resources!
So… How does this work?
Once you click Buy Now and enter your payment details, check your inbox! You will receive an email with download instructions that give you instant access to all of the files. (Please note that the email delivery service does sometimes take up to 10 minutes or so to process everything. If you don't see the email, check your junk/spam folder.)
If you need assistance after purchasing, please email ruth@mybraveguide.com
Refund Policy
Due to the virtual nature of this kit, there will be no refunds after purchase.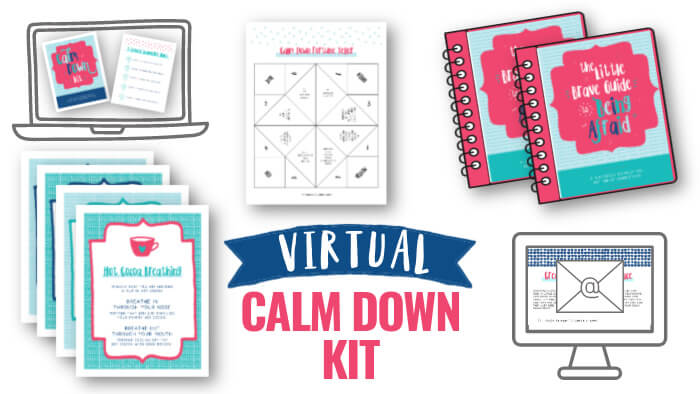 Imagine handling an emotional outburst easily because you have the tools you need!
Your kids will become coping skill pros!
When a kiddo is struggling, you won't have to worry about how to handle it remotely!
All of that stress over having to login to another online meeting will melt away as you do a calm down card at the start of each session!
You will have the resources you need to communicate with concerned parents and set their children up for emotional success!
Now is the time to purchase! Be ready for your next virtual counseling session, class, or meeting!
Now Only $32