The Little Brave Guide to Being Afraid
Teach Your Child to Not Be Afraid
A Workbook for Kids Who Struggle with Fear
» Is your child struggling at night, afraid to go to sleep, having nightmares, or waking up feeling scared?
» Is your child stuck in their fear? Not able to do the things that they need or want to do?
» Is your child having behavior issues related to their fear?
» Are you struggling with knowing how to help them, feeling overwhelmed, frustrated, and worried?
If you answered yes to any of these questions, then the Little Brave Guide to Being Afraid can help you and your child!
$9.99
See What's Inside the Little Brave Guide to Being Afraid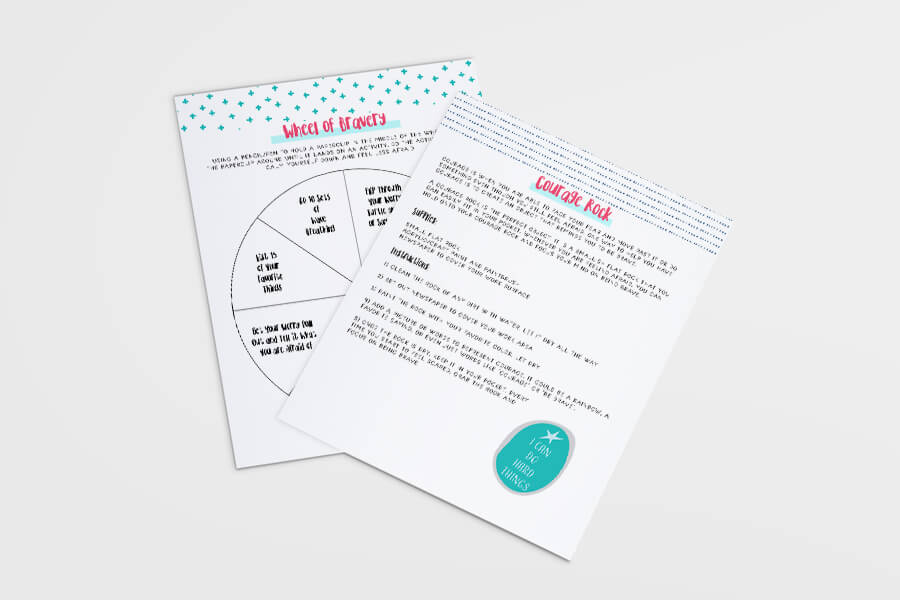 11 Activities, Exercises, and Crafts that Teach Kids How To:
Become more aware of their fear triggers
Learn coping skills to help calm down their fears
Practice calming their bodies so that they can make it through scary situations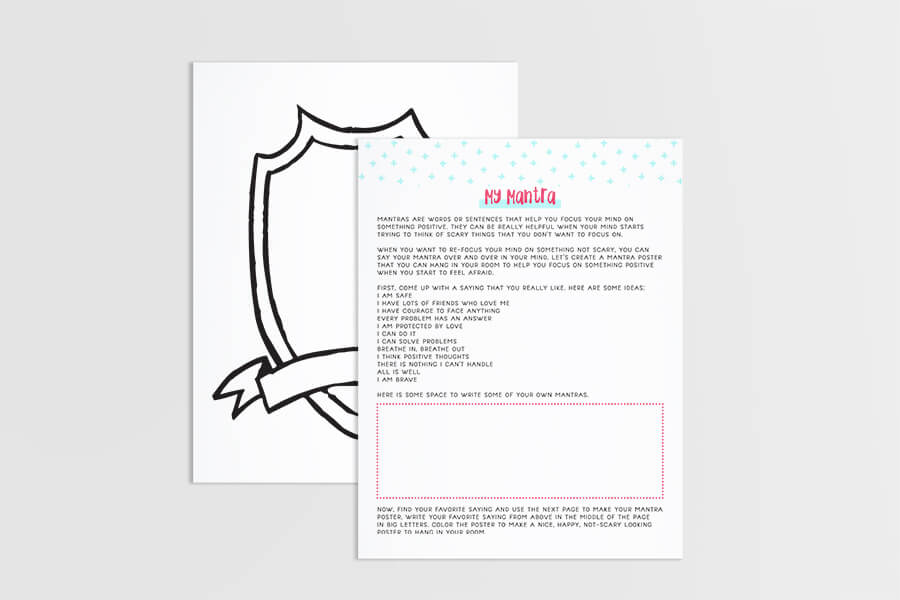 Variety of Teaching Methods that Target Different Learning Styles
Options to write or draw about their feelings
Physical exercises for kids who aren't as verbally communicative or expressive
Art therapy style exercises for kids who communicate through creativity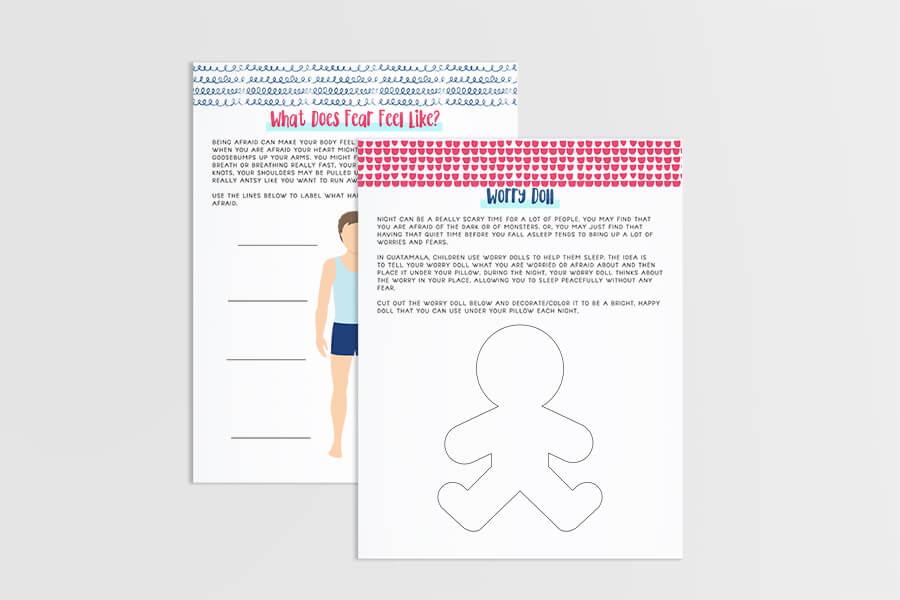 Coping Skills to Help Kids Manage their Thoughts and Behaviors
Skills can be used for any stressful situations or emotions
Tips and exercises designed to help kids put skills into daily practice.
Encouraging kids to take ownership of their behaviors and find creative solutions
Buy Now for $9.99
This digital workbook can be print at home and used right away!
» Less overwhelm for you and your child
» Know exactly how to help them when they feel afraid
» Encourage your child to take ownership of their fear and find solutions that work for them
» Immediate and practical help that really works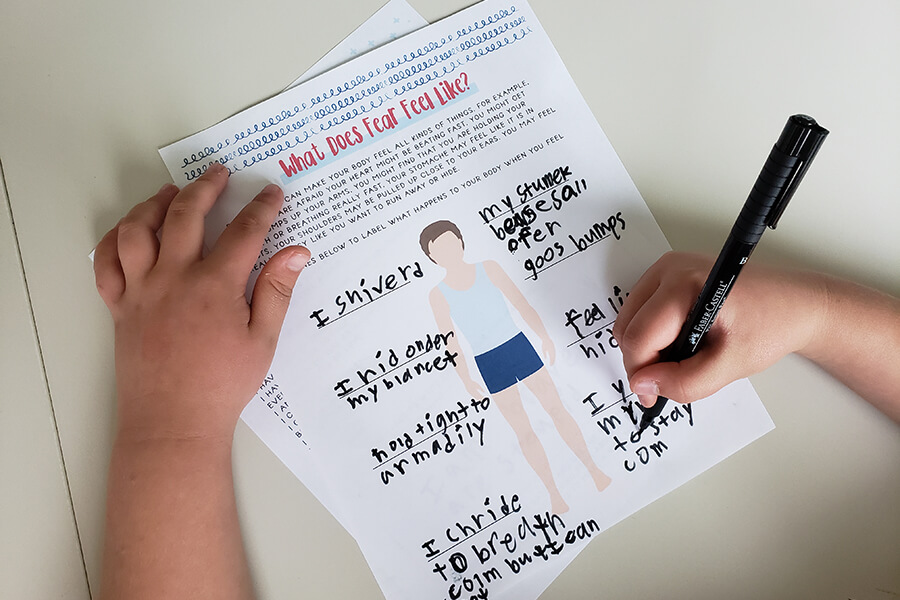 As a parent, it can be so hard to watch our children be afraid of something and not know how to help them. Whether they are falling apart over going to bed alone, terrified of the dark, scared of monsters, spiders, bugs or other creepy crawlies, or have fear that is making it hard for them to function at home, at school, or with their friends, finding tools that will really help them can be challenging.
The Little Brave Guide to Being Afraid walks kids through 11 creative, fun, and effective activities and projects that will help them learn coping skills so that they will be able to calm down, be less afraid, and function better anytime they feel anxiety or fear. This workbook is designed for elementary-aged children and can be done independently or with an adult.
What You Will Receive in The Little Brave Guide to Being Afraid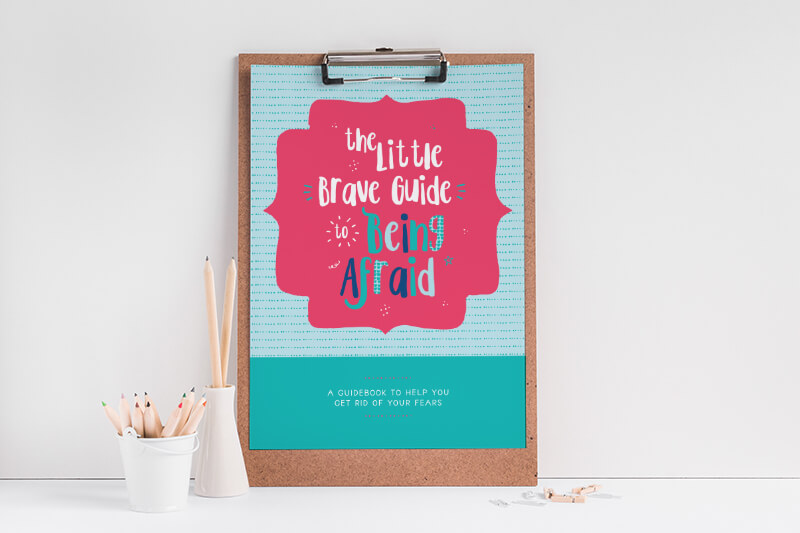 11 fun and effective activities, crafts and exercises designed to help your child work through and get rid of their fears.
Please note, this is a digital workbook. Download, print and use immediately for a calmer, less fearful night tonight.
Buy Now
Get instant access to the Little Brave Guide to Being Afraid for only
$9.99